TrueCam M9 GPS 2.5K – Maximum details from every ride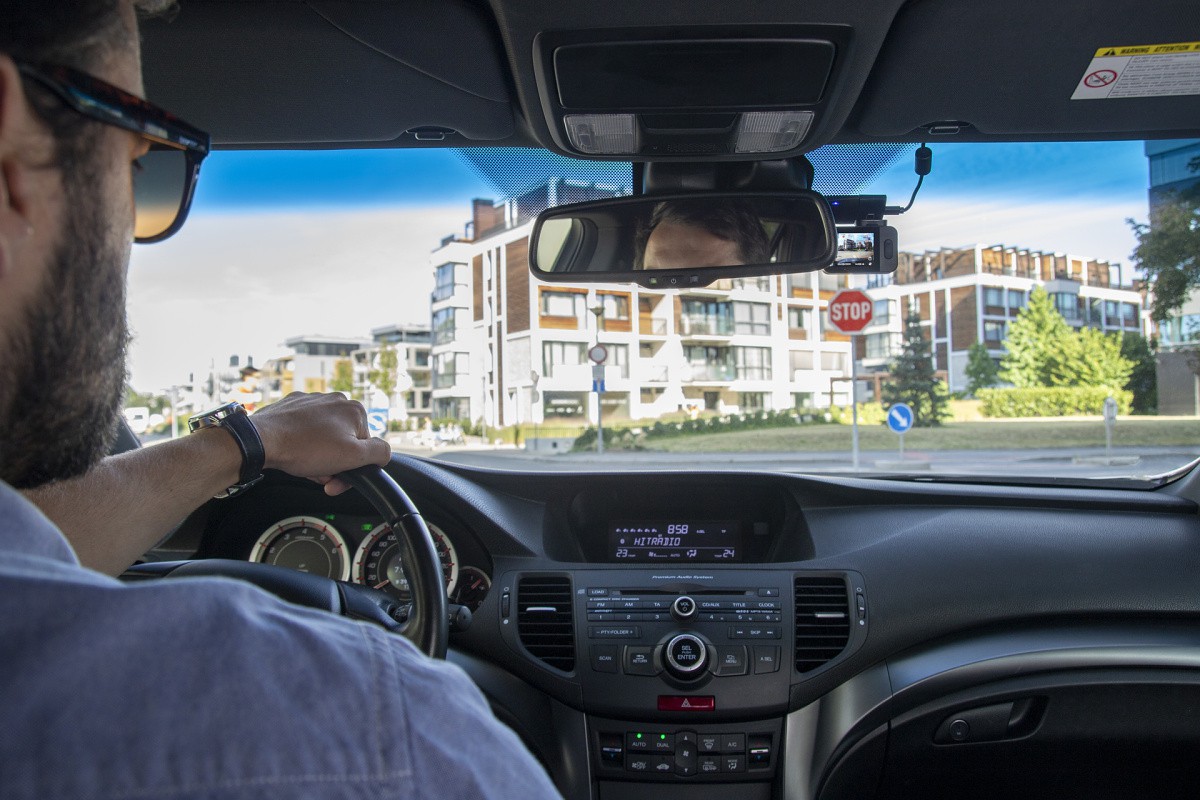 Driving in 2.5K
More pixels = more security. Whether you are a professional driver or a novice, the TrueCam M9 gives you the upper hand if an incident occurs on your journey. With a 2.5K resolution and 30 frames per second, you are guaranteed plenty of detail on and around the road. All license plates and people will be recognizable, so if needed, you can easily use the video as evidence.
Premium night shots
Our camera excels when driving in the dark and thanks to its top-of-the-range optical system it beats the competition. Even on a dark roads outside urban areas, the sensor can absorb enough light to see clearly around the car. And the license plates will always remain legible and with minimal glare from oncoming traffic.
Save on fines
Avoid unnecessary fines - with a database of more than 40,000 speed cameras and red-light cameras in 36 countries around the world, you will never be surprised by an unwelcome fine. In addition, we are constantly expanding the database and the updates are always free. Plus, thanks to GPS, you can display the speed directly on the video itself or go over the driving route later.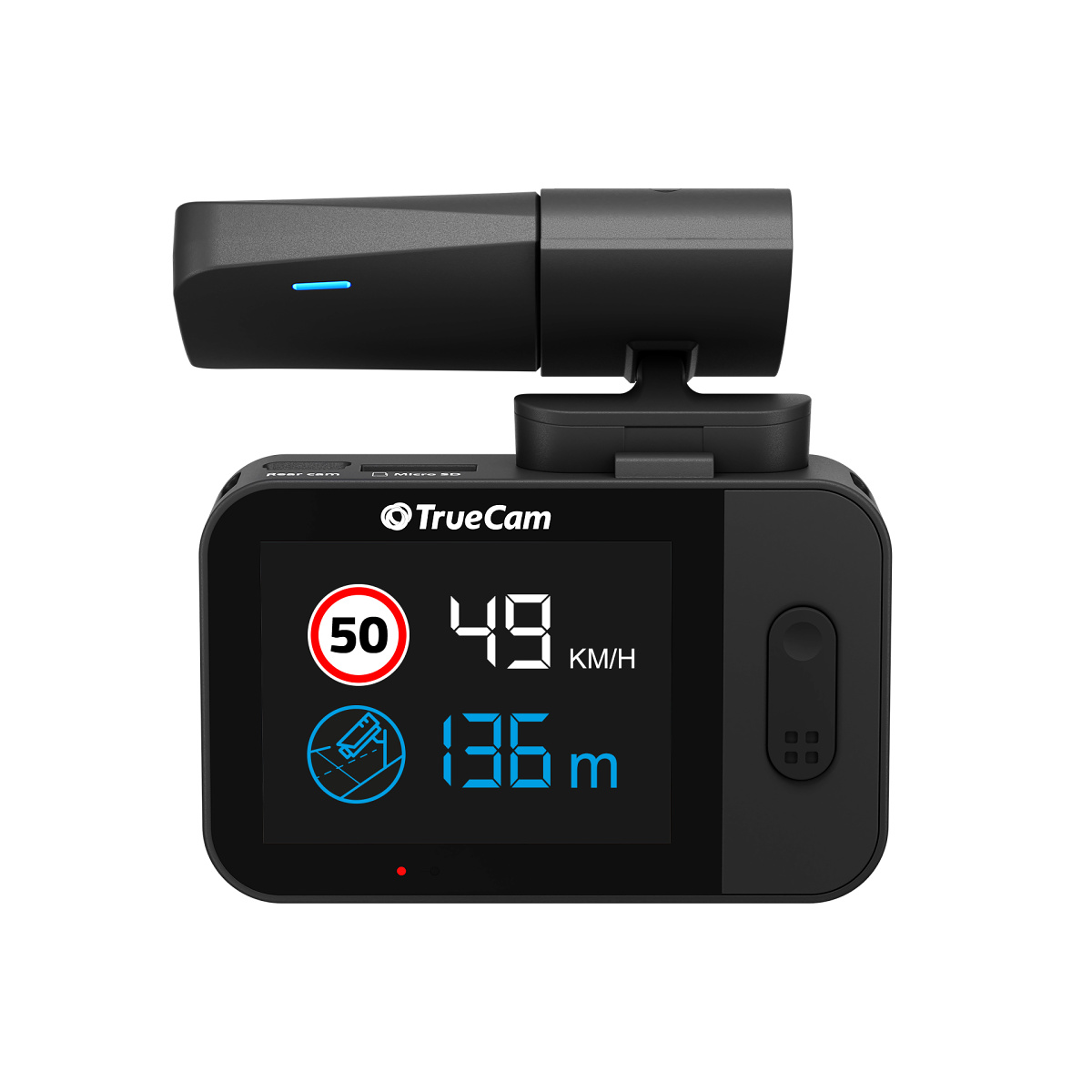 Discreet protection and easy to install
The TrueCam M9 is designed to be discreet with a narrow profile that allows it to be placed at the top edge of the windscreen behind the mirror. This means it won't obstruct your view and you can safely leave it there when parked up. Attaching the camera with the magnetic holder is lightning fast and convenient - just snap it in or out at any time and it will hold fast whilst driving.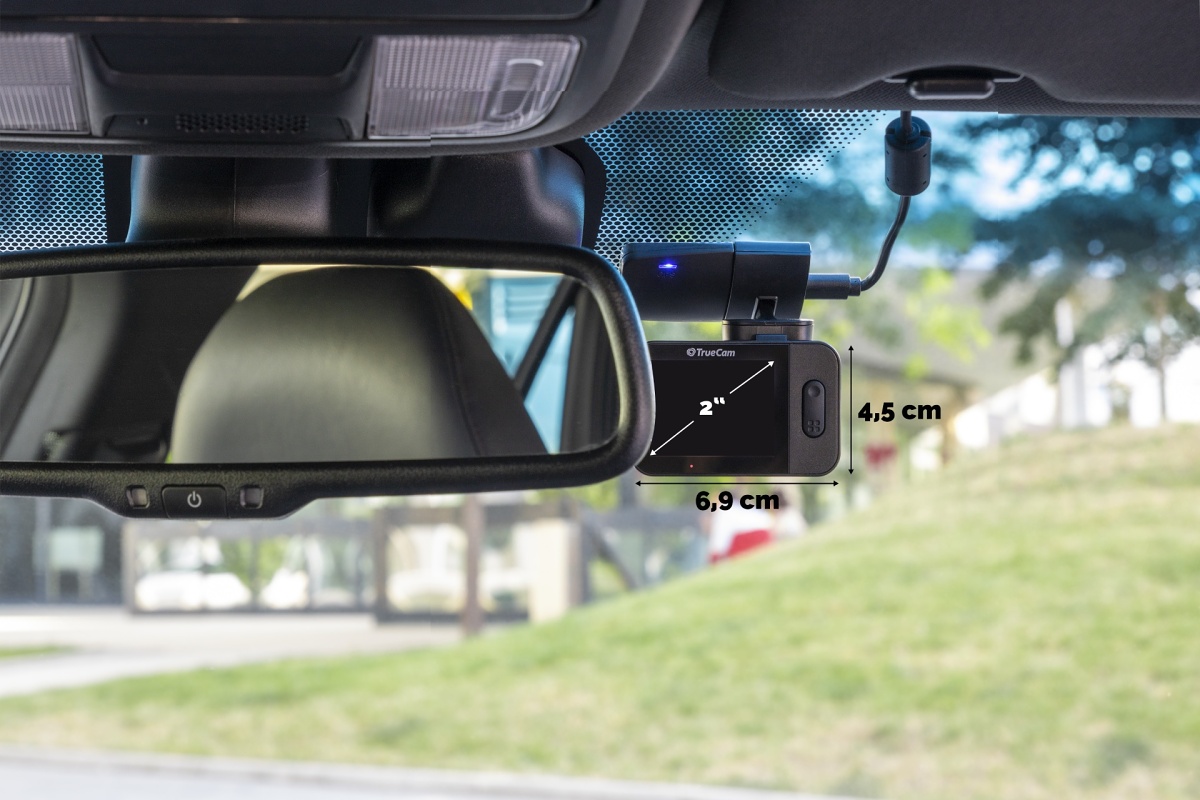 Wireless control via smartphone
Wi-Fi makes the TrueCam M9 extremely easy to use. All you have to do is pair it with your phone and you won't have to touch it again - an optimized app takes care of everything for you. Forget about cables, simply download videos wirelessly in an instant, and effortlessly change settings.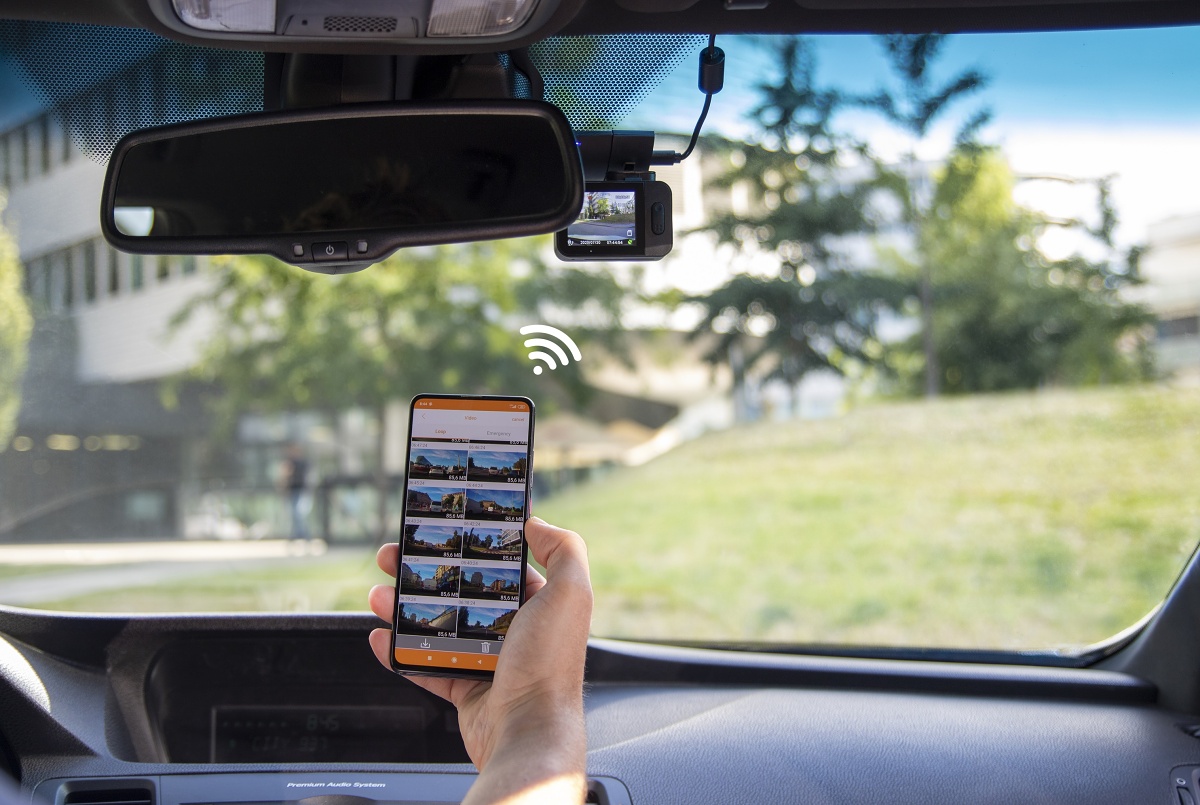 Durable and safe
The TrueCam M9 is powered by a supercapacitor instead of a standard battery, which offers a number of benefits. It can handle extreme temperature fluctuations, in the event of an impact it is completely safe and it doesn't deteriorate like a battery so has a much longer service life. A camera with a capacitor must be constantly connected to a power source but this is a matter of course with dashcams.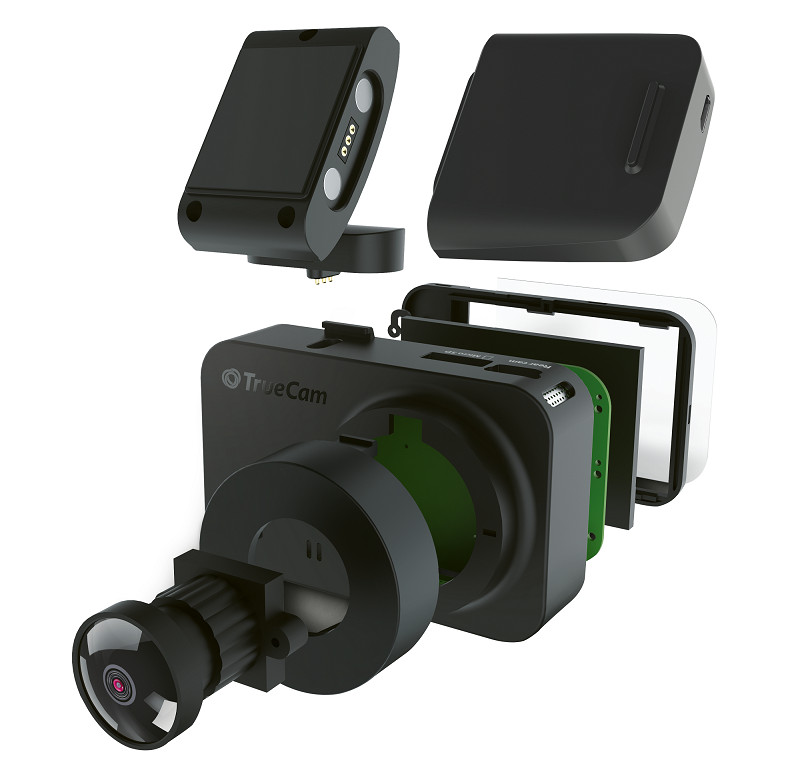 Enhance with M9 accessories
The TrueCam M9 provides everything you need to protect yourself on the road. But there are still some handy accessories to expand its capabilities even further. For example, a rear-view camera with Full HD recording to watch your back, or a polarizing filter to remove unwanted reflections of the dashboard.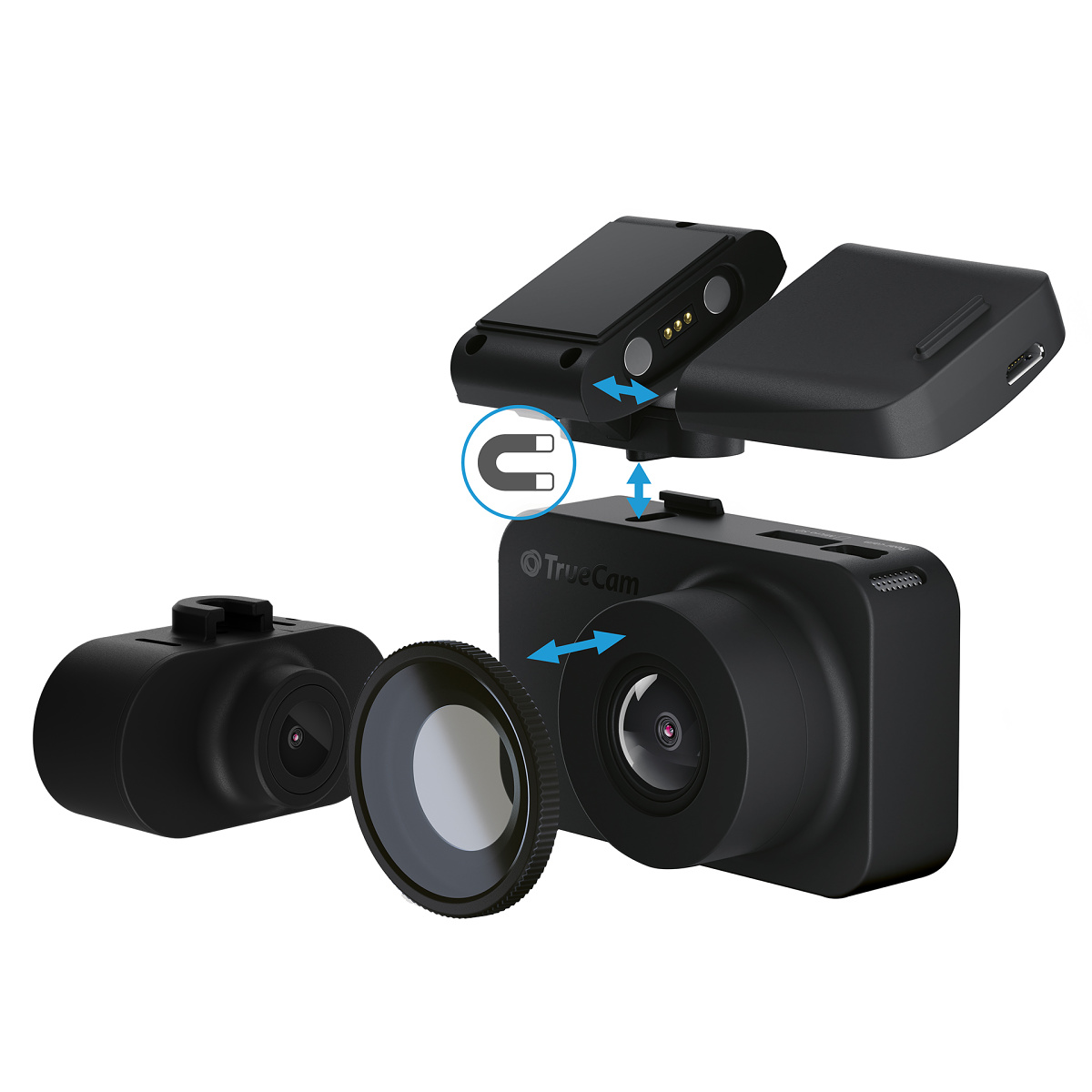 128 GB microSD support
Even though the camera automatically overwrites older files, it is still useful keep as many of them as possible on the card. You never know what you'll need to look at again. With this in mind, the TrueCam M9 supports microSD cards of up to 128 GB.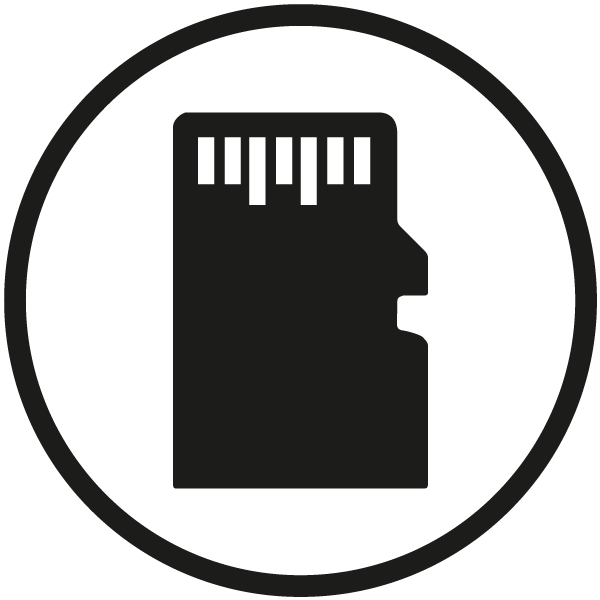 Space-saving H.265 codec
The camera supports the latest H.265 codec, which compresses video even more without losing quality. This means the dashcam can store even more shots.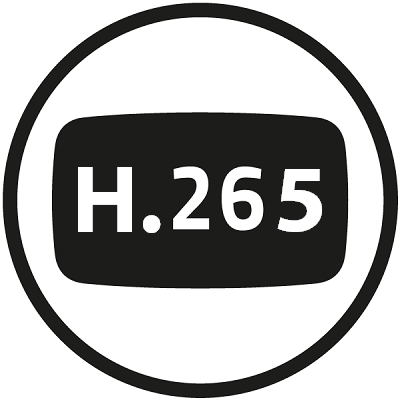 WDR
Wide Dynamic Range enables the camera to capture high-quality video even when there is a sharp contrast between light and darkness. The wide range smoothes out the contrast, so the camera is not even dazzled by oncoming cars when driving at night.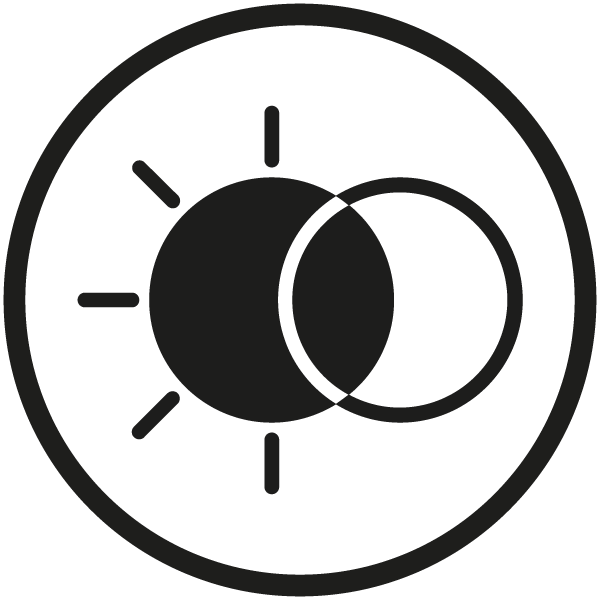 Speedometer screensaver
Turn on the screensaver whenever you don't want the distraction of the video image. Thanks to the built-in GPS, the screensaver can act as speedometer and show the current speed.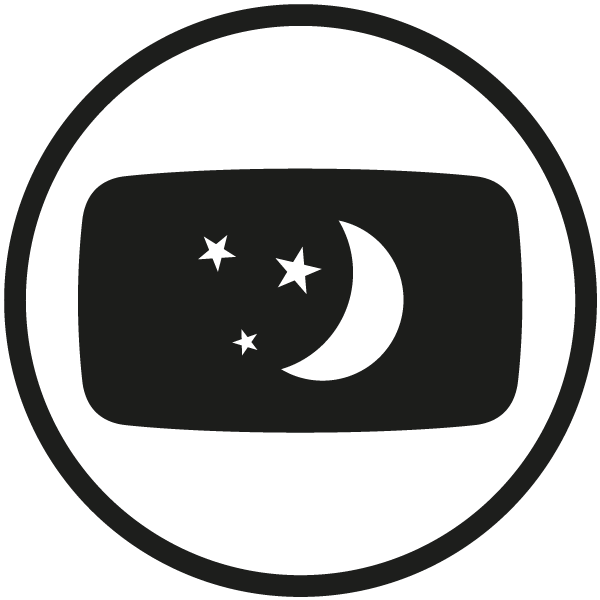 Parking mode
The camera also monitors your parked car. Parking mode starts recording as soon as the G-sensor detects an impact - for example, if someone accidentally backs into you.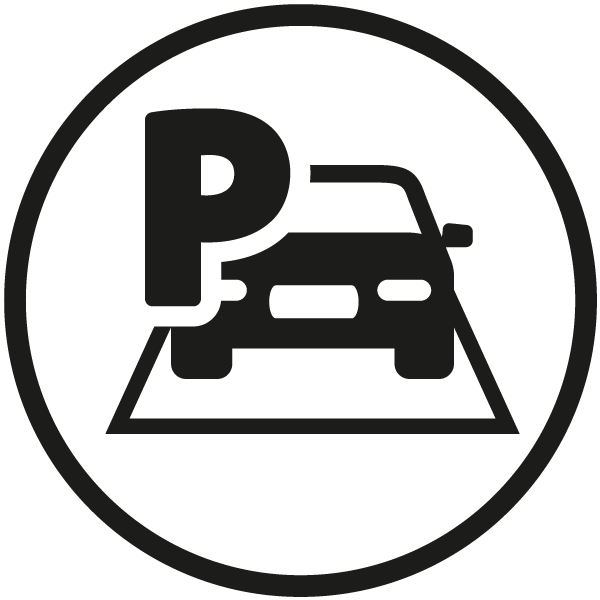 Polarizing filters for the best shot (optional)
Magnetic CPL filters remove unwanted glare from the video, making it even sharper and more detailed. It typically prevents glare from the dashboard in the windscreen.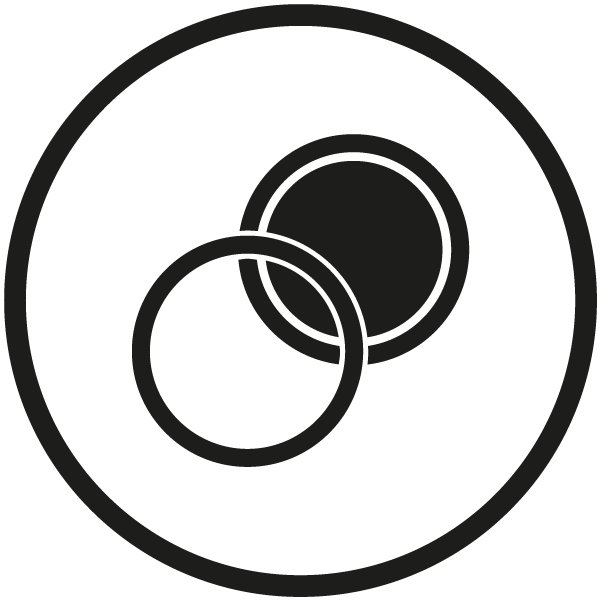 It has everything a proper dashcam should