TrueCam Hardwire Kit with ParkShield® support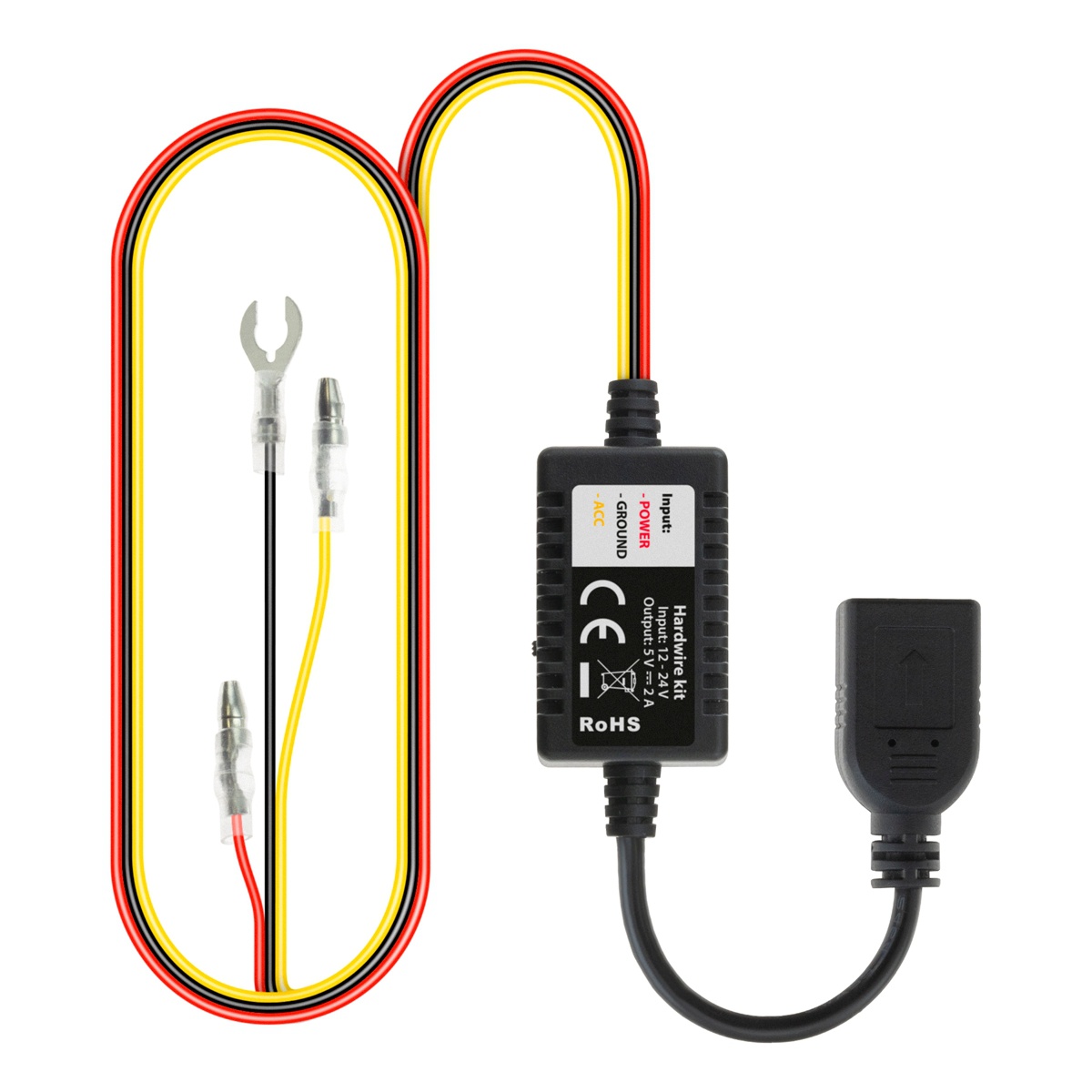 Permanent power with concealed cables
The TrueCam Hardwire Kit with ParkShield® support provides continuous power to the dashcam from the vehicle battery, so the camera can work even after the engine is turned off. As the cables plug directly into the fuse box, the cables are effectively hidden, freeing up your car cigarette lighter or USB port. A universal USB-A connector at the end of the power cable ensures compatibility with all dashcams.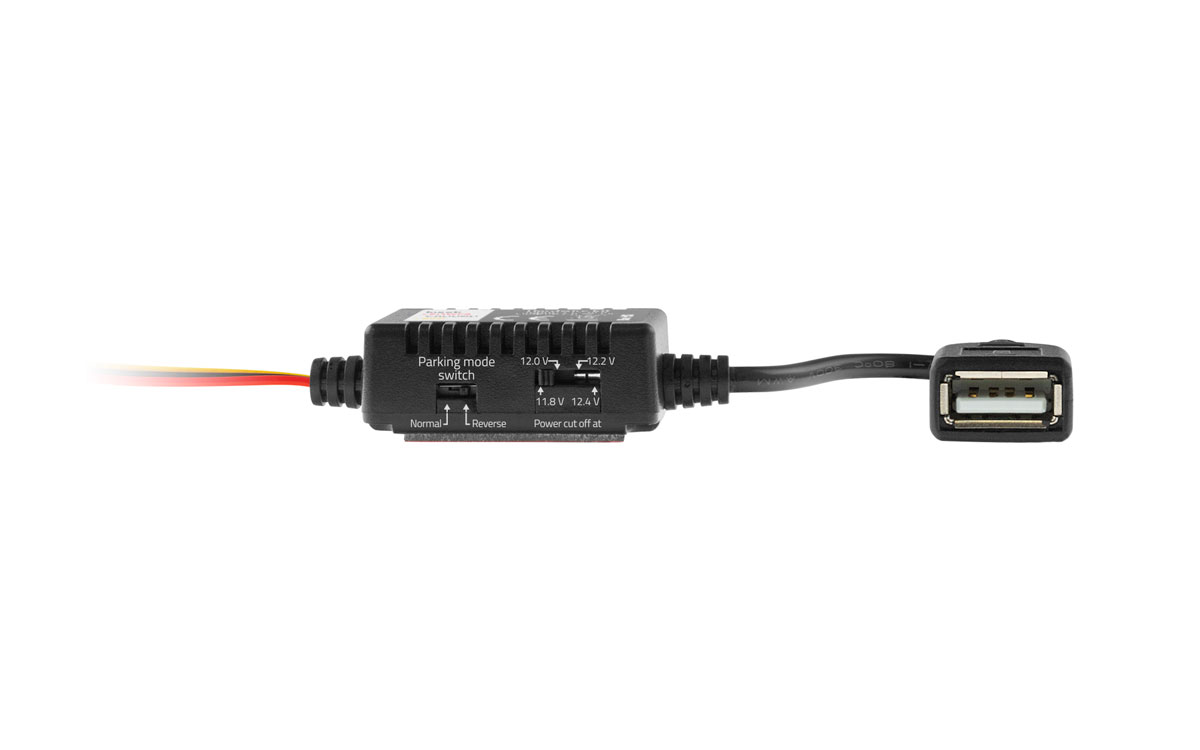 ParkShield® advanced 24-hour parked car protection
No need to worry about vandalism or a hit and run when parked up! With ParkShield®, your parked car is always guarded, leaving you to get a sound night's sleep. Connect the TrueCam Hardwire kit to a ParkShield®-enabled dashcam and it will automatically switch between driving and parking mode for you. Recording starts whenever the camera detects impact or movement in front of the lens. If you don't own a dashcam with ParkShield® or other advanced parking modes, the TrueCam Hardwire kit can still be used with your existing dashcam, you'll just have to switch between modes manually.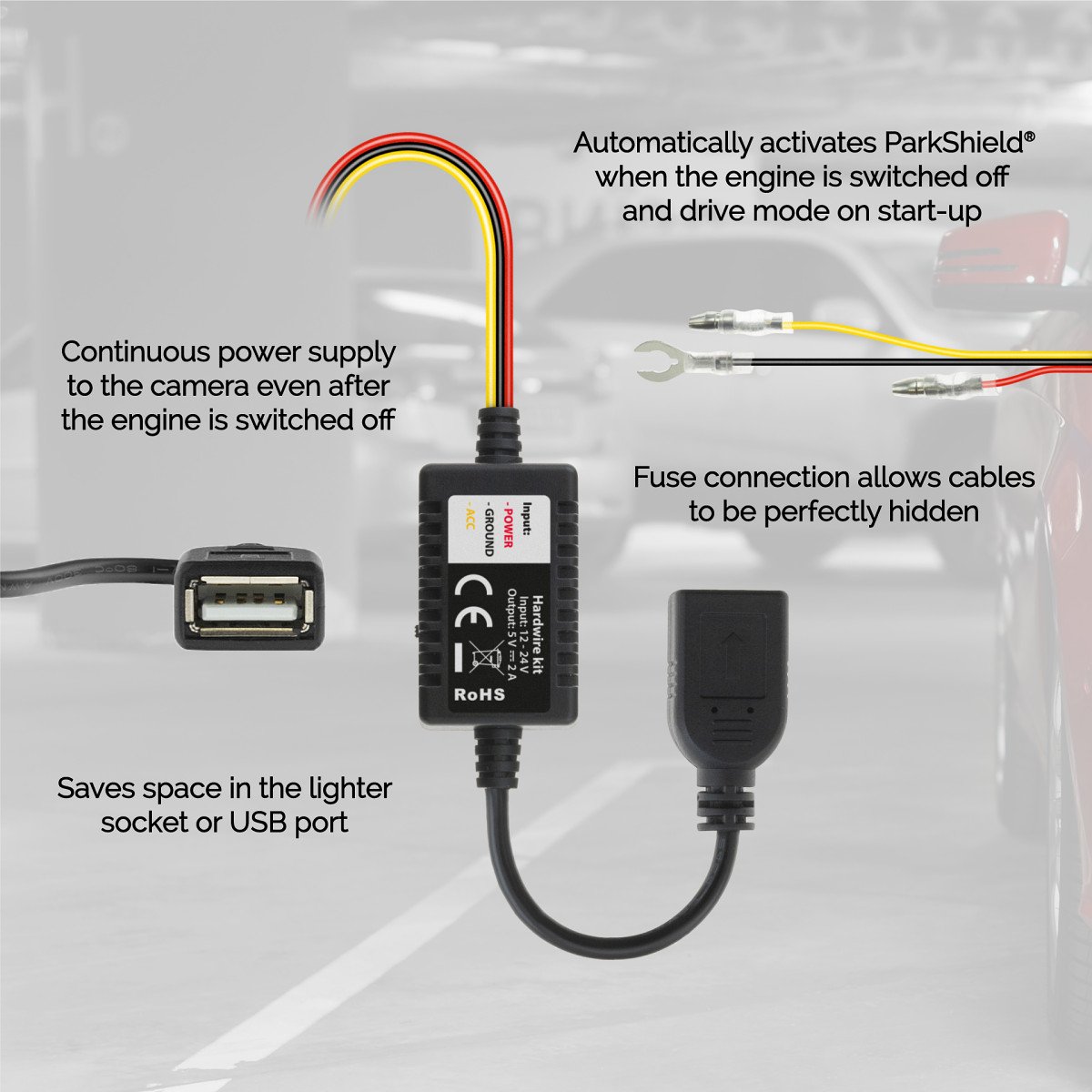 Includes everything you need
Unlike the competition, you'll get everything you need right out of the box. This includes, not only a set of tools and 2 sets of four different fuses, but also a Mini USB cable and a Micro USB cable. If required, you can also purchase the TrueCam Voltmeter or a set of spare fuses. Don't want to risk installing it yourself? For professional installation, contact your car service or autotronics specialist.